BTAD Faculty

Steve Ater
MFA, Graphic Design, the University of Illinois at Urbana - Champaign
Tenured

Steve is a seasoned design educator, specializing in interdisciplinary design, graphic design, human centered design and environmental graphic design. His previous appointments include: the University of Illinois at Urbana Champaign; North Carolina State University; Arizona State University; and the University of Washington. He has been the faculty director for the Bachelor of Technology in Applied Design program at LWTECH since 2010.

He has over 25 years of professional experience in design, brand development and strategy, brand positioning, design education, as well as curriculum development and public speaking. As a seasoned executive, Steve utilizes his unique talent of monitoring current and future cultural and technological trends, along with his background in semiology and design principles to help build relevant design concepts, products and special initiatives.

During his career Steve has directed many precedent branding projects including: The North Carolina Arts Council; Highline Community College; Herman Miller Dealer Extranet; Delta Marine; Gerding Edlen Development; Pioneer Museum of Motorcycles; Arscentia; and MPL2.com. He has also contributed to many branding projects as a strategist, researcher, creative director and designer including: Microsoft Education; Microsoft Backoffice; Microsoft Publisher (Office); Corbis Images; Microsoft Recruiting and Microsoft Press.

Steve has held executive level positions for design agencies as well as Internet development firms, including: Parallel Communications; MPL2 / Saltmine Interactive; Siteworks; Aris; and Arscentia. Over the past ten years, Steve has built three strategic branding and design practices, and is also co-founder and principal of Think2a. He is currently a partner and design consultant at Lot22-Creative.

Jason Sobottka
MFA, University of Minnesota
Tenured

Jason is the first Humanities and Visual Art instructor at Lake Washington Technical College. He teaches several courses for the Bachelor of Technology in Applied Design including: CMST 302, Mass Communication; HUM 311, Design Theory; and the elective ART 324, Printmaking for Designers.

Prior to working at LWTC, Jason taught art and design courses for Green River Community College and the University of Minnesota. His professional experience includes work at the Tacoma Art Museum Education Department, where he designed and built the the Open Art Studio, a hands-on art-creation gallery. Prior to joining LWTC, Jason worked for two years in the Learning and Development Department at State Farm Mutual Insurance Company, focusing on adult learning theory, leadership and performance improvement.

He is a professional, exhibiting artist, with gallery affiliation.

William Bricken
Ph.D, Stanford University
Tenured

William teaches the Mathematics of Design course. William received his PhD in Mathematical Methods of Educational Research (with specialization in Artificial Intelligence, Statistics and Educational Psychology) in 1987. Prior to that, he was the Principal of an innovative primary school, built a house on the Big Island of Hawaii, and contributed foundational research to videogames at Atari Research Labs and to artificial intelligence at Advanced Decision Systems. In 1988, as Director of the Autodesk Research Lab, he lead a team that designed and built one of the first immersive virtual reality systems. He continued his work in VR as Principle Scientist of the UW Human Interface Technology Lab, while teaching in Industrial Engineering and in Education. He then moved to Seattle University to lead the Masters Program in Software Engineering. During this time, William consulted at Paul Allen's Interval Research Lab, focusing on the construction of computational engines based on new mathematical techniques. He is an international authority on Boundary Mathematics, which uses iconic and interactive mathematics to redefine the meaning of computation.

William was CTO of three start-up companies, each based on his work in VR and in mathematics. He joined the LWTC Math Department in 2006 in order to focus on innovative teaching practices. His BTAD Mathematics of Design course integrates formal thinking with design intuition by emphasizing the visual and interactive nature of modern mathematics.

Wes Mantooth
Ph.D, American Literature, The George Washington University
Tenured

Wes is instructor for technical writing in the BTAD program. He has had previous teaching appointments at: Montgomery College; The George Washington University; and Utah State University.

A published author, Wes is well-qualified to instruct students on principles of research, organization, and effective sentence style.

Laura Toussaint
Ph.D., Sociology, American University
Tenured

Laura teaches sociology and psychology in addition to teaching Psychology of Creativity for the BTAD program. She is the Outreach Coordinator and Membership Committee Chair for the Global and Transnational section of the American Sociological Association and a member of the Editorial Collective for Societies Without Borders. She has published articles for Sociologists for Women in Society and Bharatiya Samajik Chintan, the academic journal of the Indian Academy of Social Sciences. Her book, The Contemporary U.S. Peace Movement, based on her research of peace activists, was published in 2009. Her latest publication is a textbook chapter entitled, "Promoting Cultural Rights," in Sociology and Human Rights, edited Judith Blau and Mark Frezzo, 2011.






Powered by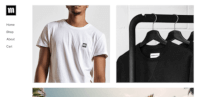 Create your own unique website with customizable templates.