Curriculum & Outcomes

Applied Design Bachelor of Technology (BTAD)90 Credits
Program Mission: The Bachelor of Technology in Applied Design prepares students to lead and collaborate with teams of creative and technical professionals. Graduates will able to use design thinking and strategic design processes to produce quality design solutions, manage teams and projects, and create competitive advantages for business enterprises.
Bachelor of Technology in Applied Design graduates will:
Demonstrate ability to actively participate in and lead a team through a creative process in an organizational setting


Possess a broad theoretical knowledge of a range of design disciplines


Develop a personal design aesthetic that informs and enriches a student's future contributions to the field


Demonstrate mastery in some and familiarity with many tools, techniques, and technologies associated with design and its applications in the workplace


Speak, write and present effectively, leveraging technology to enhance communications


Identify important business processes, economic factors, and considerations in operating or managing a business or team within a business


Employ creative and critical thinking to enhance problem solving


Employ sound principles of organizational behavior


Exhibit analytical thought, informed judgment, ethical behavior, and an appreciation for diversity


Demonstrate critical thinking, intercultural appreciation, teamwork, information and technical literacy, and communication skills


It is the student's responsibility to discuss sequencing and work out their individual schedule with a counselor or adviser.
Prerequisites: Associate of Applied Science (AAS) or equivalent in a design-related field, including 5 college-level credits each: English Composition, Quantitative Reasoning, Social Science, and Humanities.
Cohort Admission Dates: Fall Quarter only
Powered by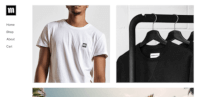 Create your own unique website with customizable templates.